Consistently Inconsistent
From a care operator perspective, the question as to who would wield power post election was, in part, irrelevant. With an estimated £950 bn. national debt, all parties have conceded that significant spending cuts are unavoidable – cuts that will undoubtedly impact upon the care sector.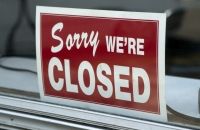 From a care operator perspective, the question as to who would wield power post election was, in part, irrelevant. With an estimated £950 bn. national debt, all parties have conceded that significant spending cuts are unavoidable - cuts that will undoubtedly impact upon the care sector.
Key government papers in recent months have pointed local authorities towards domiciliary care through both the Personal Care at Home Bill and the Department of Health (DOH) document 'Use of Resources in Adult Social Care: A Guide for Local Authorities'. It would, prima facie, be reasonable to conclude that the reduced funding coupled with the drive towards domiciliary care spells doom for independent residential elderly care providers; but that, of course, assumes a consistent local authority approach.
At the turn of the millennium the industry experienced a drive towards consistency. Keen to end regional variances, the DOH published National Minimum Standards and the National Care Standards Commission was created to provide uniform 'policing'. Whilst operators have conformed to the national uniformity, local authorities have been given 'guidance' to be followed or ignored as appropriate.
Healthcare Property Consultants (HPC) has, over recent months, researched the current level of local authority in-house residential care for the elderly, care provision strategy and the level of ongoing activity by councils to close/externalise homes and re-invest savings. Enquiries of 145 principal authorities throughout England resulted in an 85% response success rate - the findings make interesting reading.
Nature of Care
Despite the perceived push in recent years towards community based services in preference to long term residential care for the elderly, DOH research from 2007/08 confirms the following significant disparities:
The proportion of spending on older people's residential care varied from just 30% of the adult social care budget (Tower Hamlets) up to 70% (Kingston upon Hull)
There was a three-fold difference between local authorities in the number of admissions to elderly residential care (taking into account demographic variations)
The inconsistency in placement policy is highlighted in the HPC research. Seventy of the local authorities responding provided placement data for the calendar years 2007, 2008 and 2009. Each council confirmed the level of placements into care/nursing homes during the respective years, as well as the number of new beneficiaries of funded domiciliary care. The results, detailed below, confirm the continued disparity nationwide in respect of placement trend between 2007 and 2009:
The data provided by the local authorities confirms a continued divergence, particularly in respect of placements of the elderly into a residential/nursing home - a precise 50/50 split between those local authorities increasing referrals and those decreasing. The results from individual councils varied greatly - some showing a 50% fall, others a comparable leap.
The future of In-house elderly residential/nursing care
The number of elderly personal care beds operated by local authorities has decreased consistently over the last 40 years to a point where current UK in-house provision is at less than 30% of that seen in 1970. Despite this, the level of local authority provision remains significant, with 64% of responding English councils confirming operation of care homes for the elderly. But for how long will this be the case?
Guidelines can be ignored but the potential reduction in funding availability is a more pressing matter. The aforementioned DOH 'Use of Resources in Adult Social Care.....' document confirms an average in-house establishment cost of care provision equating to roughly double the amount paid by local authorities to the independent sector for residential care. Of those English authorities operating homes who responded to the HPC survey, 47% are actively in consultation or following a process by which in-house elderly care provision will be reprovided in a new format. The majority of the remaining local authority care home operators confirm '....a continuous review of our strategy for care provision....'.
Key options for local authorities are home closure or transfer of going concern facilities into the private market (externalisation). Both routes are now fraught with legal obstacles as the industry has attracted a number of campaigners utilising human rights legislation in a bid to block or delay council plans. Wolverhampton City Council, amongst others, recently experienced the legal backlash of closure proposals - being taken to the Court of Appeal and, ultimately, European Court of Human Rights. Externalisation into the private sector meets with its own legal issues whether it be Human Rights related delays (London Borough of Havering) or the impact of government guidance on local authority staff transfers (effectively making many transfers unviable other than at a reverse premium).
Whilst service user and staff welfare is paramount, the environmental quality of the homes will also impact upon decisions. A significant level of local authority care home provision dates from the 1960's and 1970's. These first generation purpose built units are, in some cases, no longer fit for purpose and closure will be unavoidable as service user aspirations/needs rise.
As can be seen diagrammatically, the majority of local authorities (including Birmingham and Bristol City Councils) currently in consultation or mid-strategy are heading down the closure route. However, the prospect of externalisation as going concerns remains the preferred route for four local authorities. These include Leicestershire County Council and Devon County Council - both of which have suffered abortive processes in recent years.
Replacement Care Provision for the Elderly
There are a number of different alternatives currently under consideration by local authorities throughout Britain. Many remain in the consultation process whilst a significant number of local authorities are now well down the road of reprovision following/alongside a home closure/externalisation programme.
In terms of elderly care provision extra care is the undoubted flavour of the month amongst local authorities. Of those authorities changing strategy from in-house residential care, the majority have agreed to re-invest sale proceeds (and running cost savings) into extra care. Management of the new extra care facilities is typically voluntary sector based with partnerships increasingly being forged between local authorities and experienced extra care providers. Prime examples of this are the Bath & North East Somerset Councils association with Somer Community Housing Trust whilst Housing 21 have recently opened a second extra care facility in a major programme with Walsall Council.
Apart from refurbishment of existing care facilities (the cost effectiveness of which is, at best, questionable), the alternative is the development of new residential care/nursing homes. This is frequently being carried out in partnership with private/voluntary sector care providers. Prime examples of this strategy are Camden Council and West Sussex County council - the latter with Shaw Healthcare responsible for the design, build and operation of 12 new homes to replace outdated facilities.
Somewhat surprisingly, we are still seeing local authorities develop their own provision. There have been frequent admissions by councils of late that in-house care provision is more expensive (Devon, Durham, Leicestershire, North Somerset, Redcar & Cleveland) and this is re-iterated by the DOH in 'Use of Resources in Adult Social Care....'. Unfortunately, there remains a misconception in certain areas that the independent sector cannot offer a level of care equating to that provided by council carers. In some instances investment is significant with Croydon Council, for example, confirming a £38m. PFI project to develop, inter alia, 5 new care facilities with care servicing remaining with the local authority, Croydon PCT and Maudsley NHS Trust.
In terms of the local authorities confirming either proposals for consultation or an ongoing reprovision strategy, the following chart details the proportion of exercises utilising each approach:
Interestingly, whilst 19% of local authorities embarking on a process of closure/externalisation have no stated plans to reprovide (clearly reliant upon increased domiciliary care and existing independent providers), a number are incorporating a varied mix of approach within the overall strategy. Bath and North East Somerset Council, for example, are providing three care homes, four day care centres and two extra care facilities within three Community Resource Centres following the sale of rural homes two years ago. A short distance down the road, Bristol City Council agreed the Residential Futures Project in 2008 and is now implementing a mix of home closures, refurbishment of homes and conversion of existing care facilities to incorporate resource centres.
Summary
The future for long term residential care/nursing homes remains strong. Fifty percent of responding local authorities confirmed an increased level of placements into care homes between 2007 and 2009. Of those councils proposing or already undertaking a restructuring of care facilities, 40% incorporate the development of new care homes into the strategy. This reprovision is, invariably, dementia orientated.
Extra care is the vogue provision. 57% of reprovision strategies incorporate the development of extra care facilities funded through cost savings or sale proceeds. This is in addition to the significant level of extra care development ongoing in isolation rather than as part of a full closure/externalisation process.
The research carried out by HPC confirms what the majority knew - extra care is the flavour of the month. However, what the research also confirms is the sheer lack of consistent approach by local authorities around the country. To operate homes in-house or place in the independent sector?; To increase care home placements or reduce?; To close homes or transfer as going concerns?; To develop new care homes or not? Despite the drive for uniformity at the turn of the millennium, local government policy remains a law unto itself.
Nigel Newton Taylor