Social Care Left Out of Autumn Budget
The Chancellor's Autumn Budget provided additional funding for the NHS, but no mention was made of social care. HPC Director Ian Wilkie comments.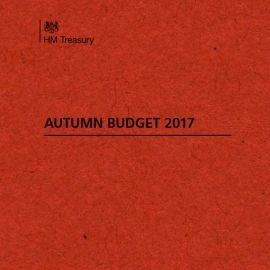 Those turning to page 65 of the Autumn Budget and hoping to find social care spending in the Public Services section have been left disappointed. Once again, social care plays poor relation to the NHS, which is promised an additional £6.3 billion. The government hopes that heaping this extra money into the NHS will help it "improve performance", whilst without irony in the same paragraph, telling us that it somehow expects the NHS to simultaneously "continue to improve its efficiency".
Only two days prior to the budget, Dr Jane Townson, CEO of Somerset Care, tweeted from Uden in the Netherlands, having just had a tour of a "care hotel", which provides 76 rooms for post-surgical rehabilitation of varying dependency at half the cost of hospital beds. Somerset Care themselves have been able to make some inroads into UK provision, with a similar model at its Cooksons Court facility, which works in partnership with Yeovil District hospital. These initiatives can, and do, work.
Yet despite almost universal acceptance that integration of health and social care would lead to greater efficiencies, it still seems astonishingly difficult for the private sector, and perhaps to a lesser extent the not-for-profit sector, to break through the barrier to be able to work with the NHS. It seems to defy logic that on one hand we continue to commit billions to the NHS, when funding of social care would allow step-down facilities for all ages to relieve the burden of "blocked" beds within the NHS that are costly, inefficient and undesirable from the patients' perspective. Whilst those within social care will simply need to keep hammering on the doors of the politicians, it is nevertheless disappointing to once again see a blank space where policy should be.