Comment on Opportunites for CMM Magazine
This comment from Ian Wilkie appears in the February 2013 issue of Care Management Matters magazine as part of their look at opportunites in 2013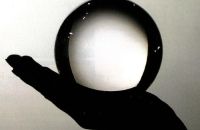 This comment from Ian Wilkie appears in the February 2013 issue of Care Management Matters magazine as part of their look at opportunites in 2013.
One of the key trends in provision of residential elderly care in recent years has been the shift by local authorities away from being owners and providers of long term care beds.
HPC research within the last 3 months has identified that 60% of the local authorities in England continue to provide registered elderly care either in-house, or by way of a management agreement. There currently remain 406 registered elderly care homes in England in local authority ownership, providing 14,345 beds. A high proportion of these authorities are in the process of reviewing their provision or implementing disposal strategies, a recent example being Leicestershire County Council which completed the transfer of nine care homes to Southend Care at the end of September 2012.
Given the generally aged nature of the overall property estate remaining in local authority ownership, it seems more than likely that we will see this trend continue for the foreseeable future. In these straitened times, the appeal of reducing the cost of provision, along with the prospect of a capital receipt from sale, will appeal to many local authorities. This creates opportunities for the private sector in both in both development and operation of new facilities.
We continue to see new care home development across the country, however the continued restriction of the flow of development finance from the banks actually forced a downward trend in new planning applications in the latter part of 2012. Whilst much of the focus of new provision remains on elderly care, there is a sense that some of the property estate in more specialist care sectors is lagging behind the innovative design concepts we are seeing at the leading edge of elderly care provision. Throughout the UK, many of the care homes providing services to adults with learning disabilities or mental health problems remain older, converted properties. Whilst it is accepted that a "domestic" style environment is very often more appropriate than an institutional one, that should not be at the expense of good design and architecture appropriate to the needs of the residents whose homes these are.
January 2013