Could this be the future of retirement living?
Ian Wilkie recently caught up with an old friend and colleague Jim Fogden of Inspired Villages Group to see their latest Village Centre, Gifford Lea, set in the beautiful village of Tattenhall.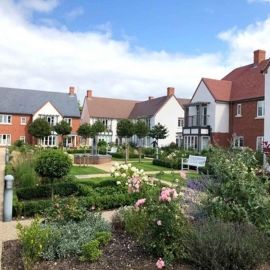 "The company describes The Village Centre, and the properties within it, as eagerly anticipated, and judging by the number of visitors we saw, they were not wrong.
"The design of Gifford Lea truly embraces the "village" element of the care village concept, with low-rise properties of traditional design on a ten acre site built around a central hub, which offers a variety of amenities and hotel-style facilities.
"Especially pleasing to see is the essence of independence and choice which translates into maintaining a way of life without compromise. You wouldn't even think you were in a retirement village, but should circumstances change, specialist help and support is there. From respite care to a 30 minute visit, professional CQC registered assistance is on-hand to maintain quality of life and independence, as well as provide that all important peace of mind.
"Freedom of choice extends to how you finance moving there, from try it before you buy it, to renting, equity release, or out right purchase, individuals even have the option to buy a package which includes all amenities and energy costs. This financing flexibility is impressive and yet another innovative way to provide people of retirement age with options that suit them.
It's great to see yet another approach and innovative step forward in the provision of retirement and care facilities for older people. We're seeing some really forward thinking companies turning retirement living on its head, it really is refreshing to see and experience.
September 2019