HPC Awards Finalist for Sixth Successive Year
HPC has been nominated as a finalist for the prestigious HealthInvestor Awards for the sixth year in a row. Having previously been crowned "Property Consultants of the Year", HPC has been shortlisted for the award once again.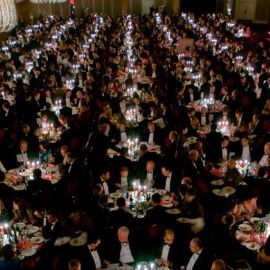 As recent winners of the "Property Consultants of the Year" title, HPC know all about what it takes to reach top-spot in their sector. The independent adviser has been shortlisted for an impressive sixth successive year, once again going toe to toe with internationally recognised competitors.
Held at Grosvenor House on Park Lane, the event hosts well over 1000 guests and has become recognised as one of the premier ceremonies for advisers and investors in the UK care sector. Judges have previously praised HPC for the firm's depth of knowledge and breadth of services.
HPC Director Nigel Newton Taylor said, "we are delighted to be shortlisted for this award, as it is rewarding to know that the judges recognise the value that independent consultants can bring to the social care arena." Co-director Ian Wilkie commented, "we have many years of experience within HPC and always strive to offer the very highest levels of service and advice to our clients. We are very pleased that this has once again been recognised by the judges."
The award ceremony is due to take place on 10th June 2015.
February 2015