Industry knowledge matters when it comes to a care property sale
HPC Director Ian Wilkie shares industry knowledge on how care home vendors can secure the best deal when they go to market.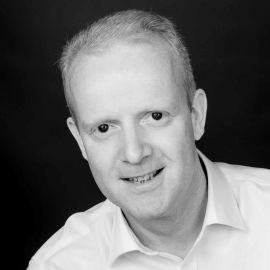 When it comes to running a care home, it's a 24/7 role and there can come a time when it's right to pass the torch to someone else. When that time comes, there are processes we recommend to our clients to follow to make their move go more smoothly and to ensure that they receive the appropriate exit price they require.
At HPC, you will work directly with a Director of the firm. It's critical that we give you our most experienced members of staff to take you through what are often complex sales processes. We take our relationships seriously, with our portfolio of carefully selected, vetted buyers and ready access to £200m of approved funding, everything we do is geared towards facilitating healthcare property deals that work well for both the seller and the purchaser.
Deciding to move on may happen suddenly, or it may be something that you've been mulling over for a while. It doesn't matter how you arrive at your decision, but it's the steps that you take from this point on that can make the difference.
Take things slowly
When we come to important junctures in our life, it can be tempting to move quickly, but that could very well cost you your advantage. When preparing to sell your care home, you should ensure that your house is, quite literally, in order before you approach the market. This process of preparing for sale may well take years rather than months, but there's more to consider than high-level cosmetic overhaul.
Let's start with you
What's your role in the business? If you are at the helm on a day-to-day basis, you could be making decisions about everything, from menus to medication or regulations. If your business has grown around you, you may well now have a job description that is built around your personal outlook and abilities. Would another owner be able to step into your shoes? Would they want to?
If your business has been built around you, then your know-how, nous and relationships leave when you do. Will your business feel quite so attractive to a prospective buyer?
This could be the time to consider the development of a management team. Not only will you be creating carefully defined roles and responsibilities, but you could well be adding to the value of your business through the expertise you're bringing on site and ensuring the business is more readily transferrable to new owners.
Facts and figures
Not only do your financial records need to be kept up to scratch, they need to be easily accessed and easy to read by any interested parties. If you're reliant on a personalised system that works for you, it may be time to give it an overhaul. Prospective buyers want to pick up the 'books' of any business they are looking at and navigate them with ease. They will also have a team of advisers carrying out due diligence for both them and their funders, so robust and reliable financial data is key.
Make sure that your accounts date back a minimum of three years and that current information offers scope for prospective buyer to forecast and predict future profitability on the basis of your figures.
Paperwork
If your paintwork is getting a facelift, so should your paperwork. Prospective buyers may not have time to get to know your staff, to see how skilled and knowledgeable they are. They will almost certainly seek reports from industry inspectors and regulators. They will want to immerse themselves in the feedback that you've received from your clients and their families.
If you have invested time and budget in training your team, it should be evidenced in your paperwork. Training records, professional development plans and regulatory compliance that is clearly set out and well documented highlights your commitment to a high standard of professional practice. We know from experience that well organised record-keeping can feed through into the selling price you can achieve.
Rating
In recent years we have seen the Care Quality Commission (CQC) take a tougher line in regulating care homes, so it pays to on top of compliance issues as much as is possible. Failure to do so can result in a "Requires Improvement", or worse "Inadequate" rating. The latter can certainly have a severe impact your prospects of securing a buyer. It stands to reason that the better the CQC rating, the greater the business opportunity for prospective buyers – and the more leverage that you will have when looking at setting your buying price.
Interested purchasers will ideally be looking for consistently good performance that's been secured through years of best practice.
What's it worth?
Assessing the right asking price for your care business is something which should be done by an expert in the sector, and the more experience the better. There are many aspects which can influence pricing, from location to property style, trading performance to planning issues, so it is vital that you talk to someone with an understanding and rounded view of the sector. It is important not only that you are able to achieve the best possible price, but also that you do not reduce your chances of selling by setting an unrealistic figure.
The final step in the process…
… is to engage an experienced and reliable company which can best facilitate your sale for you. Look for someone with years of experience, who is active in the sector on a day to day basis and who will be able to advise you on all aspects of the sale, in order that you present yourself to the market to the best advantage and achieve the optimum outcome.