The Independent Sector - Saviour of Social Care
HPC Director Ian Wilkie postulates that where the government is failing to act by continually delaying the green paper on social care, the independent sector is getting on with the job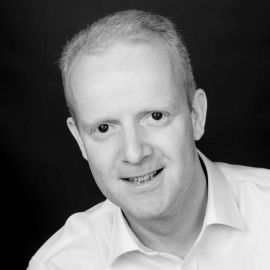 There has been a furious reaction from charities to the recent news that publication of the social care green paper has been delayed for the sixth time. Fury is the correct reaction, although the reality is more likely to be weary resignation from those who have worked in the sector for any length of time.
It has been said often enough before, but funding for social care is a problem too unpalatable to fix for most governments, simply because it costs too much, will require an increase in actual or de facto taxation, and isn't seen as a vote winner.
The solution is to appear to be doing something about it – consultations, commissions, green papers – whilst in reality not intending to do anything other than tread water until the next election campaign comes around, when you can promise to do something about it all over again. It's a sop to the minority of the population which cares, because the majority doesn't, either because of a genuine lack of understanding or because their attention is focussed on other concerns. Sure, if you ask people directly then they care, but they're not thinking about it all the time. Not like Brexit, or plastic in the oceans. Or Strictly.
The independent care sector tends to take a kicking in the media, because it's easier to write a story about the one in twenty services that are failing than the other nineteen that aren't. And yet in recent years, it is the independent sector which has stood up and got on with the job of ensuring there is something resembling stable social care provision in this country.
At HPC, our consultancy department is as busy as it has ever been, with developers of care property seeking advice on potential new sites. We continue to see new and innovative design in care provision. The recent Healthcare Design Awards bear testament to that. Our transactional activity is no less frenetic. In spite of government inaction, we continue to see new investment in the sector, both domestic and from overseas. This is due in part to those investors and providers seeing what the government won't acknowledge; that the UK has a need for an efficient and sustainable social care system for as many years as you care to forecast.
So whether you are a charity, a corporate provider, a small regional group, or simply a private operator trying to get it right, then take a bow. Take a bow the entire independent sector, for whilst it may not always be doing it right, it's better than not doing it at all.
April 2019