Where shall I grow old?
Recent months have seen significant national media coverage in respect of terminal illness and we are all keenly aware........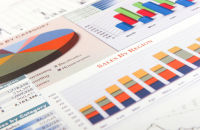 Recent months have seen significant national media coverage in respect of terminal illness and we are all keenly aware of the 'postcode lottery' associated with the availability of life-prolonging drugs. However, little is written about the consistency of care home services throughout the country and published data tends to focus upon national, rather than regional, provision.
In the March edition of Healthcare Business, Ian Wilkie's article focused upon new development in the care sector. The ultimate comment being:
'.........the key will not just be building the right assets, but building in the right places.'
A significant proportion of historic development has been undertaken by relatively small entrepreneurs operating within their own locality, frequently the place in which they have grown up and established a network of contacts. The past decade has seen a familiar pattern of care home development and operation, growth into a small regional group prior to an ultimate sale to a large corporate at a premium price. Such development has frequently been carried out without significant competitor/demand analysis.
The one recurring theme in any development has, of course, been profit maximisation. Hence, sites have tended to be the cheapest available rather than locations where demand exists. It is, therefore, not surprising to see a proportionately higher level of new development by entrepreneurs in the North of England - land has been available at a comparatively low price; construction and staffing costs remain relatively low; yet local authority fees still compare reasonably with many southern areas.
In recent years I have been involved in Fair Price for Care exercises throughout the North East of England. This highlighted the impact of 'local care entrepreneurs'' as homes across local authority areas were assessed against environmental markers. It was fascinating to see that whilst not a single home in one local authority area might meet National Minimum Standard (NMS) new build requirements, other areas (sometimes contiguous) boasted over 25% of homes meeting these standards. So the provision of a modern high quality environment isn't just potentially subject to a North/South divide, but may also vary considerably between adjoining counties!
Surveyors always have a tendency to focus upon the property. But, as any operator will quite rightly point out, environment is only part of the package - what about the care? When the National Care Standards Commission was established in 2002, one of the perceived benefits was a national consistency in the regulation and inspection criteria. CSCI subsequently took on the responsibility with the Care Quality Commission waiting in the wings for the baton to be passed.
In May 2008 CSCI published, for the first time, Quality Ratings on registered care facilities, ranging from 0 stars (Poor) to 3 stars (Excellent). At present 92% of care homes have been assessed in this way and this appears to be the only national means of service comparison. Whilst having regard to performance against NMS, CSCI also consider additional evidence including staff and service user interviews and client/relative/professional surveys. There is certainly positive news in respect of NMS compliance. On a national level, care homes for the elderly averaged 59% of standards achieved in 2003 (63% in homes for younger adults). This has risen annually to a level of 82% in 2008 (85% for younger adults). But how does this translate into the Quality Rating system?
Proportion of quality rated care homes falling into the 'Excellent' category:
HPC have analysed rating data around the regions adopted by CSCI. The regional data shows a general consistency around 17% with the Eastern region (13.62%) poorest performer and North West (21.07%) leading the way. However, more in-depth research reveals quite substantial performance variation county by county. Current CSCI data confirms that 28.3% of Lancastrian care homes are graded as 'Excellent' - a sharp contrast to the 8.5% in Bedfordshire!
Proportion of quality rated care homes falling into the 'Poor' category:
The good news is that, nationally, only 2.2% of quality rated homes are regarded as 'Poor'. But, once again, further analysis reveals quite significant variation. The highest proportion of homes rated as 'Poor' are in the East Midlands (3.7%), with the county of Nottinghamshire at 4.98%.
So what conclusion can we draw? As things stand at the moment, available data suggests that I would be better off growing old in Lancashire, with quality homes in abundance. And here was I thinking Yorkshire was the promised land!
On a more serious note, HPC research in respect of quality variation between counties does bring into question the consistency of quality rating. Can we believe that, proportionately, Lancashire has 3 times as many 'Excellent' homes than Bedfordshire, or that 'Poor' homes are 5 times more common in Nottinghamshire than London? Perhaps the improved consistency anticipated from a national regulatory/inspection body back in 2002 remains in need of fine tuning.
There also exists the undeniable potential for the quality ratings to prove costly to operators as we move forward. With publication of the ratings relatively recent, it is difficult to ascertain, as yet, the impact upon both private service user choice and local authority funded placement policy. Occupancy fall in 'Poor' homes will immediately impact upon income/profitability but the affects are wider reaching. Future saleability will be affected by falling profits and this will be reflected in prices achieved. In short, there is a strong likelihood that continued 'Poor' rating will not only impact on annual trading performance but also ultimate sale price. Ongoing placement analysis will undoubtedly confirm whether this nightmare scenario will, indeed, become reality for numerous home owners.
Notes: Unless stated otherwise, all references to care homes includes homes offering personal or nursing care to either the elderly or younger adults.
References:
The State of Social Care in England 2007-08 (CSCI Jan 2009)
www.csci.org.uk during week commencing 15th March 2009
Nigel Newton Taylor