HPC Acquires Hot Property for Angela Swift Developments
HPC have acted on behalf of Angela Swift Developments Group Ltd in the acquisition of the former Eccleston Fire Station in St Helens.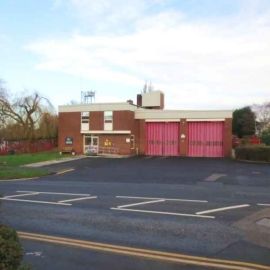 Angela Swift Developments Group (ASDG) are pressing ahead with plans to redevelop the site to provide a luxury care home.
The building occupies a site of just over 1 acre in an established residential area, and opposite a significant housing and neighbourhood retail development completed around 5 years ago. With views over the adjacent Mill Wood nature reserve and lake, the new care home will benefit from both the community setting and a tranquil outlook.
Commenting on their latest acquisition, ASDG Managing Director, Angela Swift, said, "We are delighted to have completed this purchase, which will be a great addition to our development portfolio. We very much look forward to creating one of our next generation of luxury care homes on this site, which will be complemented by our exceptional design principles."
HPC Director Ian Wilkie, who represented ASDG, added, "We are very pleased to have acted for ASDG once again, in delivering and securing such a premium site. I have no doubt that the completed care home will prove extremely successful in this location."
November 2020