HPC Completes Care Home Sale for YMCA
HPC has acted on behalf of YMCA London South West in the sale of a care home in Surrey.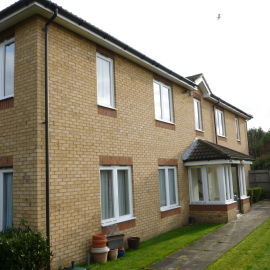 The Summers in West Molesey was previously registered to accommodate adults with physical disabilities, and has been sold as part of a strategic review to enable the organisation to focus on its broad range of other services and accommodation. YMCA London South West is one of the largest YMCAs in Europe, with services ranging from supported housing to student accommodation, health and fitness and children's services. The home has been acquired for an undisclosed sum by Surrey operator CHD Living, which has already completed the first phase of work developing specialist small-scale units of 10 beds or less for clients requiring specialist dementia care services.
Ian Wilkie, Director of HPC commented, "the sale is the culmination of a much longer consultancy process we have been involved in over a number of years. We are pleased to have delivered a successful outcome and to have enabled the property to continue to provide valuable care services."
Richard James, CEO of YMCALSW said "whilst it was not an easy decision to sell The Summers, great care was taken to ensure our residents were all found suitable new homes. This allows us to reinvest in our other services elsewhere. We are grateful to HPC for the expert advice and assistance they provided throughout the process."