HPC Oversees Two Home Transfer
Two 42 bed care homes sold to expanding multiple operator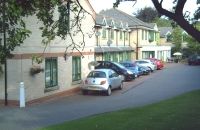 After over 25 years successfully trading as Shelphen Care in the East Riding of Yorkshire, Sheila and Steve Waltham have taken the decision to reduce the size of the group as they move towards retirement. Advised by HPC, the decision was made to look at the potential disposal of Orchard Court and The Old School House. Both facilities are registered to provide care to 42 elderly clients, the former being entirely purpose built and the latter principally so.
The homes have now been acquired by an expanding multiple operator with existing facilities in Yorkshire and Wiltshire - Roseville Care Homes. The significant increase to the portfolio of Roseville also acted as a catalyst for the operator to consider refinancing the existing homes and, ultimately, Lloyds TSB provided the most attractive funding proposal. Graham Scott, Senior Healthcare Banking Consultant at Lloyds TSB, confirmed 'I think it is important that, when the right opportunity arises, the banks are willing to support operators with a proven track record as they seek to expand. The two homes in question offer Roseville extremely attractive growth potential and I am delighted that Lloyds TSB are willing, once more, to invest significantly in the healthcare industry.'
Nigel Newton Taylor, Director of HPC, confirmed his delight at the most recent in a series of transactions managed by the company. 'We have, in recent months, seen a pronounced increase in sales activity at HPC whether it be Elderly or Specialist care facilities. There has, however, been one common factor in all successful transfers: Quality - whether in respect of environment, location (from a demographic perspective) or the business per se'.