HPC Sells Care Home in Sheffield to Target Healthcare REIT Limited
HPC has announced another successful deal in the care sector. Purpose built 69 bed home will be substantially refurbished.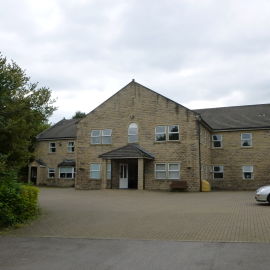 Target Healthcare REIT Limited and its subsidiaries ("the Group"), the only UK listed specialist investor in care homes, has completed the acquisition of a care home in Sheffield.
Tapton Court is a 69 bed home which was built in the 1990s and closed in 2014, and will be substantially redesigned and refurbished. The bedrooms will be enlarged and reduced in number to 46 and large ensuite bathrooms with wetroom showers added, additional public space will be created resulting in several lounges/dining space and a new conservatory, and the addition of a balcony affording good outdoor access.
Completion of the acquisition occurred on 20th January 2016, with the refurbishment works expected to be completed by September 2016. The overall price for the acquisition and subsequent renovation of the home is £3.9 million including costs.
Upon completion, the care home will be leased to Care Concern Group for a period of 35 years and the transaction represents a net initial yield in excess of 7%. The rent payable under the lease is subject to an annual uplift in line with the retail prices index subject to a cap and collar. This will be the third home which Care Concern operates in the Group's portfolio, along with Mossvale Care Home in Glasgow and The Ashton in Hinckley, Leicestershire.
This transaction will see the overall funds invested by the Group in high quality care home assets rise to in excess of £165 million.
Kenneth MacKenzie, Managing Partner of Target Advisers LLP, commented on the acquisition:
"We are extremely pleased to announce this transaction. When the renovations and refurbishments are complete this home will represent a very high quality asset which fits in well with our overall portfolio and will be an excellent example of investing in existing care home assets to deliver appropriate future proof assets of the right physical standards for the benefit of the sector. The Group is working on a number of further transactions and we hope to conclude more deals in the coming months."
Ian Wilkie, Director of HPC, who handled the sale on behalf of the vendor said, "we are delighted to have once again acted successfully on behalf of this established client. We were also pleased to have had the opportunity to work with Target once again and to further assist in expanding their portfolio."
January 2016