HPC Sells Specialist Care Facility to Cambian Group
HPC has announced the sale of a specialist clinic in Derbyshire on behalf of the charity Turning Point.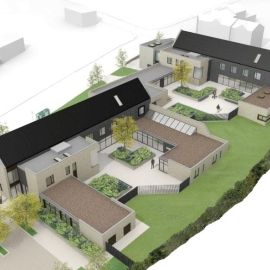 The property, located in Mastin Moor, has been acquired by Cambian Group, a leading provider of behavioural health services throughout the UK. The award-winning building, which will operate as Cambian Acer Clinic, was purpose built in 2012 and provides state of the art accommodation for 28 adults.
Director of HPC Ian Wilkie commented, "This opportunity attracted strong interest from a variety of specialist care providers. We conducted many visits on behalf of interested parties and after receiving a number of offers, we are delighted to have concluded a sale to Cambian Group."
Cambian Acer Clinic is a multi-million pound facility providing many innovative design features, which will enable the Cambian Group to provide effective and consistent treatment across the care pathway for people with a personality disorder. Nick Swarbrick, Chief Financial Officer of Turning Point said, "Whilst we were immensely proud of the quality of service we had developed at Mastin Moor, the facility no longer fitted with our long term strategic goals. We would like to thank HPC for their expertise and input throughout the sales process."
March 2015