Care home values – it's time to raise the game!
As recovery in the UK economy accelerates, Ian Wilkie argues that it is time to recognise the value of successful businesses and draw a clear line between those and the distressed sales which have been available at discounted rates.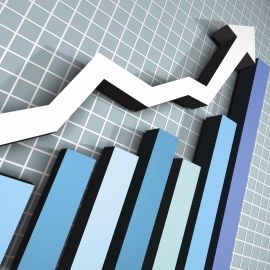 Back in 2002 the care home sector was emerging from a difficult period. This had been caused by a combination of factors including increased regulatory pressure, a squeeze on local authority fee rates and the collapse of what was then the country's biggest care home landlord, NHP. As the market began to recover, there was some speculation in market commentary at the time as to whether care home values could reach £40,000 per bed. As it turned out, by 2005 they had passed £100,000 per bed in many areas.
We find ourselves at a very similar stage of the cycle today, emerging slowly from a trying period of pressure on fees, regulatory change and company failure. The last of these has created an environment where there a number of businesses and properties which have become available at heavily discounted rates as a consequence of forced or distressed sale situations. Naturally, the savvy buyers are doing what they can to grow their estates through acquisition of these care home assets at discounted rates. Private operators will try to buy what they can during what is a rapidly closing window of opportunity. Private Equity backed management teams will be similarly hobbled by their boards of directors insisting that they only buy new business at reduced multiples, in order to achieve maximum uplift come their own exit.
But here's the thing: by refusing to adopt a flexible approach to pricing those buyers are potentially missing the best opportunities, in failing to recognise the fundamental difference in values between distressed sales and successfully trading businesses. This tactical approach starts with the misconception that every seller has to sell and therefore the purchaser has the whip-hand when it comes to price negotiation. In fact it is generally the case that operators of successful businesses, by the time they have reached a stage of appointing an agent or corporate finance house, may very well want to sell, but they don't necessarily have to. They will reasonably and rightly expect that the business in which they have invested their money and time to maintain performance, property assets, occupancy and staff morale, will attract a reasonable multiple of EBITDA (Earnings Before Interest, Tax, Depreciation and Amortisation) greater that those which have failed as a consequence of under-investment or mismanagement.
It might well be the case that distressed sales can be acquired at multiples of, say, 5 x EBITDA or even less. However, now that the banks are back in the market and readily providing debt of up to 6 x EBITDA, it doesn't take a rocket scientist to work out that the calculation supports multiples of around 8 x EBITDA when the equity is factored in. These figures are eminently reasonable for successfully trading and well-invested business and there is no reason why the very best in the market should not attract higher values still.
Steve Chester is a Director of Axis Commercial Finance, one of the care sector's leading finance brokers. He comments, 'there is a relatively limited number of top-end assets available and buyers will be forced to look more objectively at a wider range of businesses.' He goes on to say that 'there is absolutely nothing wrong with the majority of the 'mid-tier' care homes, where most of the UK's beds are, and many of these are as bankable as any other business sector.'
The point is that buyers are increasingly finding that they are simply unable to attract the acquisitions they seek by persisting with a 'one multiple fits all' approach to values. The vendor who simply wants to sell has no incentive to do so at discounted rates, as the successful business will already be generating returns they will not be able to replicate elsewhere by selling at such values. It strikes me that the directors of both privately owned and Private Equity backed companies must increasingly find themselves looking awkwardly at one another across boardroom tables, wondering why their growth strategies don't appear to be working any more.
So the message is this; it's time to raise the game! It's very nearly 2014, not 2010 and whether you like it or not the days of predatory purchasing at heavily discounted levels are fast diminishing. Consider once again the value graph between 2002 and 2005. If you won't take my word for it, just ask Colliers, Christie & Co, GVA, Savills, Pinders or any number of bank-panel valuers to dig out their healthcare data from the period.
The fact is that what simply represents a fair multiple now, might look like very good value indeed in three years time. The funding is available and after four or five very difficult years, there are a good number of operators who are ready to exit but they will only do so at values which represent fair and reasonable returns. Trying to discount the value of every acquisition now is likely to leave you standing still and will probably only serve to have the effect of discounting the value of your own business by 2015.
December 2013