Cautious Welcome from HPC for Budget Proposals
The Chancellor pledges an additonal £2bn for social care over the next 3 years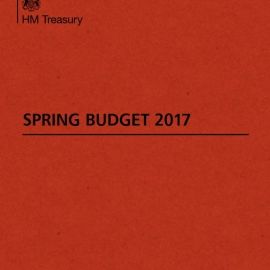 The Directors of HPC give a cautious welcome to Chancellor Philip Hammond's commitment of an additional £2bn for social care over the next 3 years.
The budget statement says "At this Budget, the government will provide an additional £2 billion to councils in England over the next 3 years to spend on adult social care services. £1 billion of this will be provided in 2017-18, ensuring councils can take immediate action to fund care packages for more people, support social care providers, and relieve pressure on the NHS locally."
Along with many, we have called for a long time for underfunding in social care to be addressed, says HPC Director Ian Wilkie. Further clarification will be required as to how this is distributed, as the Budget also says that "councils will need to work with their NHS colleagues to consider how the funding can be best spent, and to ensure that best practice is implemented more consistently across the country", so it is perhaps unclear as to who will have control of the purse strings.
We are also cautiously optimistic about the statement that "this funding will be supplemented with targeted measures to help ensure that those areas facing the greatest challenges make rapid improvement, particularly in reducing delayed transfers of care between NHS and social care services" said Mr Wilkie. Better integration of health and social care has long been one of the biggest challenges facing the country, so we hope this is will be backed up by positive action.
We note with interest the further proposal that "the government will set out proposals in a green paper to put the system on a more secure and sustainable long term footing" and hope that this results in the real change required, and is not simply an exercise in delaying difficult decisions.