Whatever the season, the care sector deserves more than fairweather friends
After months of speculation in relation to Four Seasons Health Care, the "will they, won't they" scenario rumbles on.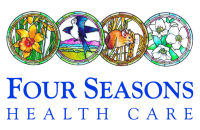 After months of speculation in relation to Four Seasons Health Care, the "will they, won't they" scenario rumbles on. At the time of writing, the care homes group, which had officially been put up for sale after failing to reach agreement among its lenders in relation to a debt-for-equity swap that would have restructured the £1.5bn debt, has announced that this has again been deferred pending further negotiation. Whatever the outcome, as the third largest provider of elderly care beds in the UK behind Southern Cross and BUPA, this is as high a profile casualty of post credit-crunch Britain as we can expect to see in the long-term care sector. The solution still seems likely to lie with outright sale, but whether by this route or debt restructure, how will this deal be viewed in the market and what impact, if any, is it likely to have on the sector as a whole?
At grass-roots level, the answer to the latter part of the question may on the face of it be, "not very much at all". The scale of the deal and numbers involved are such that it is likely to be peripheral on the radars of owners and operators of independent care homes. The reality is that the business which is behind the Four Seasons brand, that is to say the 350-plus care homes, is not going to cease operating. This is, to all intents and purposes, as much about financial restructuring as it is anything else and though a sale would be likely to bring a change of brand and senior management, the fundamental structure of the UK care sector is not about to change overnight.
The key factor here may well be one of sentiment. The tribulations caused by the debt structures within Four Seasons have been well enough documented over recent months to ensure that the failure of negotiations would come as no surprise to market observers. It is one thing however to be aware of the potential consequences of failure and another thing altogether were these consequences to be crystallised. At that point, there exists conclusive and definitive market intelligence to call upon which permeates throughout the sector by way of "comparable evidence". In addition, there tends to become a heightened awareness as a consequence of increased reporting activity around the deal. When that reporting carries negative overtones, it can influence those who may be peripheral but nevertheless, influential in sector activity.
Priory Group is being heavily backed as the front-runner to take over Four Seasons in a sale scenario. With ambitious expansion plans, former Southern Cross CEO Philip Scott at the helm and backing from RBS, itself a major investor in Four Seasons, the synergies appear to suggest a good fit. So here we have in Priory a UK household name, potentially poised to take on one of the country's largest yet ailing care home groups which is suffering as a consequence of the ambitions of its owners and which has some question marks over the quality of its estate.
It is worth noting here that there are echoes of late 1997, when BUPA acquired the troubled Care First Group which operated 135 homes. Care First had been formed from the merger of Takare and Court Cavendish, which had not proved a marriage made in heaven, with senior personnel from each side failing to see eye to eye. The group had also been criticised for expanding too fast and also for the low quality of its assets, all of which led to its share price falling and it ending up ultimately in the stable of the aggressively expanding BUPA.
Accepting that there are many different factors between then and now, there are parallels with today in that the issues within Care First and the subsequent deal with BUPA had also been covered in the press for many months. That deal was followed by a period of aggressive downward pressure on care home fees by local authorities dealing with fiscal constraints. The subsequent closure of many independently operated care homes in the late 1990's and early 2000's removed thousands of beds from the sector. Today we are potentially seeing a similar situation, with some authorities cutting fees and almost 50% adopting some form of quality related banding system. Back then, all of those factors combined, together with the widely reported problems at NHP at the time, to create an impression that the care sector was not a safe investment at any level. As a consequence, many banks actively adopted a policy of avoiding long term care.
In fact, much of that decision making process was driven by perception rather than a deeper understanding of the market. In the late 1990's, as with now, demographics pointed clearly to the rapidly increasing demand for good quality long term care provision. In the same way that Four Seasons' problems are more to do with debt structure than business performance, the problems at Care First and NHP were caused more by management strategy and financial engineering than fundamental problems with the concept. Yes, many independently operated beds were lost through the closure of homes when pressure came to bear on fees, but in many ways that could be viewed as a cyclical inevitability as the market cleared out much of the sub-standard stock. Once operators held the whip hand again in later years, fees began to rise.
The point is, simply taking the position not to invest in or lend to the care sector by adopting an argument predicated on bad news would be to completely misunderstand the market. It is tempting to think that now the sector is a decade more mature, banks and investors will be capable of taking a more sophisticated view than in the late 1990's, and one hopes that the recent cull of many seasoned bankers does not prove cause for concern.
There may be bad news stories over the next year or so, but then there always are. In order to support the sector moving forward it is vital that lenders and investors can accept that news for what it is and see beyond it with a clear understanding of the fundamental drivers. The fact is, now that values have retreated from the multiples of 18-24 months ago, this is a very good time to be investing in one of the UK's most robust and predictable sectors.
Ian C Wilkie
July 2010