Why Underlying Care Home Numbers Call for Urgent Government Action on Bank Funding and Planning Policy
The UK care home sector is in urgent need of investment. The current shape of the national elderly long-term care estate is in a critical position which, if not addressed immediately, may well create a crisis on a scale never seen before.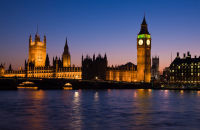 The UK care home sector is in urgent need of investment. The current shape of the national elderly long-term care estate is in a critical position which, if not addressed immediately, may well create a crisis on a scale never seen before.
The sector currently has around 474,000 beds across private, voluntary, local authority and NHS beds according to analysts Laing & Buisson. The vast majority of these - over 90% - are operated within the Private and Voluntary sectors. Whilst these operate within different legal structures, service delivery is broadly the same and it is worth considering these providers together, as they are affected by the same issues. In the early 1990's there was a huge increase in the numbers of long term care beds operated by Private and Voluntary providers, with 138,900 additional beds added to the sector between 1990 and 1997. This trend was reversed to a period of significant negative growth in the following years around the millennium, largely due to pressure on fees, the Care Standards Act, National Minimum Standards and a strong housing market which provided an easy exit route for alternative use. In fact, over 50,000 beds were lost during this period. Recent years have seen a period of cautious growth in bed numbers, with only 20,700 new beds being added by Private & Voluntary providers between 2006 and 2010.
Local Authority provision of beds is a very different story on the other hand. Numbers of long term elderly care beds operated by Local Authorities have shrunk every year for the last 20 years. This trend shows no sign of abating, with many Authorities now actively pursuing policies of alternative provision and home closures. Many of these closures will not be replaced on a like for like basis. Research undertaken by HPC earlier this year indicated that of those Authorities actively looking at alternatives to their ageing care home stock, more than half were considering some kind of extra-care or assisted living development.
When the aggregate numbers for private, voluntary and Local Authority beds are combined, the figures reveal some potentially alarming trends. In fact there were 9 years in a row of net bed losses between 1997 and 2006. More recent increases become negligible when the loss of Local Authority provision is factored in, with the only notable year of growth in 2009 offset by the fact that the increase was stalled in 2010 as growth declined by almost half.
Overall, there was a net gain of 109,500 beds in the private and voluntary sectors between 1990 and 2010. However, there were 94,900 beds lost from Local Authority providers over the same period. This means that over those 20 years, there has only actually been a net aggregate gain of 14,600 beds between those three providers. So how does this number compare with the demographic trend over the same period?
Laing & Buisson report that 15.3% of people over the age of 85 live in a care home or long stay hospital setting. If this ratio is applied to the population change in the over 85's since 1990, we see that after the huge growth in bed numbers in the early 1990's, on average the net change in number of beds has, by some distance, failed to keep pace with the increase in elderly population on a year-on-year basis. In fact, an aggregate bed gain which saw an increase of only 14,600 places across Private, Voluntary and Local Authority providers since 1990 is juxtaposed by a notional net increase over the same period of 80,000 people over the age of 85 likely to require long-term care. This takes no account of those under the age of 85 also requiring care. So the population aged over 85 has increased by around 60% since 1990, whilst the total number of beds operated by Private, Voluntary and Local Authority operators has only grown by 3.3% over the same period. If shrinkage within the NHS over the same period is factored in, the number of long term care beds in the UK has reduced by 9% over 20 years. That is 47,000 less beds today than we had in 1991, against a notional increase of 80,000 elderly people requiring care during the same period.
The raw numbers themselves do not tell the whole story however. The following graphs illustrates the relative percentage increase in the elderly population over the last 20 years against the variation in the number of beds, first against the Private & Voluntary providers and in the second graph, against all beds including Local Authority and NHS provision.
Taking into account the loss of local authority and NHS provision creates a far less pronounced increase in beds in the early part of the 1990's, and reflects a steady decline which does not correct itself and which illustrates the overall net reduction in beds since 1990. To reiterate, this is set against a population of those aged over 85 which has increased by 60% over the same period.
So what are the implications of these figures? It seems that the message is very clear that whilst there are obvious signs of new care home development across the country at present, this is simply nowhere near enough to reflect the demand from the ageing population. It is true that the variety of care options available today, in the form of telecare, domiciliary care and assisted living is considerably more sophisticated than was the case in 1990. These options will provide solutions for some people who would otherwise have occupied long term care beds 20 years ago. However the graphs tell us something else, which is that the lag in new development means that we are actually relying on the surge in the registration of beds by Private and Voluntary providers in the early 1990's to provide the vast majority of accommodation for our ageing population as we progress through the second decade of the new century. In essence, we are largely dependent on buildings constructed or converted 20 years ago.
We are potentially facing a period of mass obsolescence of this ageing infrastructure which could well manifest itself over the next few years. Given that that the majority of these beds were originally registered over the same 5 year period, it is quite possible that they will reach the end of their useful life around the same time.
In the year to April 2010, 142 new homes were registered and 175 closed, however there was a net gain of 3,733 beds. This is because the average size of new homes was 57 beds against 25 beds for those which closed. It is extremely likely that the vast majority of closures were converted properties and virtually all those which opened were new-build. Not surprising in itself, but set against what we know about the "bulge" of ageing assets potentially needing replacement, there is a very real question about whether the UK is prepared for, and has the resources to deal with, its ageing population in the next 10 years. If you have to build every new home from scratch, you first have to find the land and then go through our tortuous planning process with all the attendant costs and timescales that involves.
The government needs to act on two fronts.
Firstly, if the housing market should recover, this will have a double impact on the care sector. It is quite likely that the price of suitable building land will once again be pushed beyond the level which care home developers can sustain. Operators of older properties who are fed up with squeezed margins and onerous legislation will once again have the option of closing homes and selling to residential developers. This is a very real threat which will accelerate loss of capacity. Suitable Town Planning policy needs to be put in place to recognise the need for new elderly care facilities.
Secondly, renewed pressure needs to be placed on the banks to honour their debt to the tax payer and start lending to the sector to encourage new development. The message from banks that they are "open for business", whilst persistently offering loan facilities on such onerous terms that customers could not possibly accept them, is now beyond tired. Much of the development which has taken place has been due in no small part to the creativity and persistence of developers and independent investors. The volume of new development required will simply not be possible without availability of bank debt.
If banks do not free up development funding soon, lack of investment over recent years will create an unprecedented crisis in elderly care infrastructure. The truth behind the numbers is, we are almost out of time.
Ian Wilkie
Healthcare Property Consultants Limited
Sources - Laing & Buisson Care of Elderly People UK Market Survey 2010-11
Healthcare Property Consultants Limited independent research
January 2011