HPC Acts for Purchasers of Tate House Care Home, Harrogate
The Royal National Institute of Blind People (RNIB), has sold Tate House, Harrogate to a joint venture between Angela Swift Developments and Burlington Care.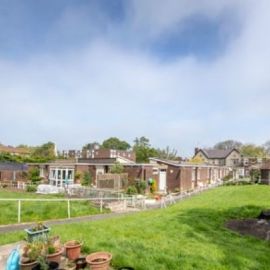 Angela Swift Developments (ASD) will take full ownership of Tate House, a 39-bed care home located close to the centre of Harrogate, while Burlington Care will assume the operational side of the asset. ASD will be undertaking significant improvements to the quality of the accommodation on the site in the coming months.
RNIB Director of Care, Safeguarding and Education, Nick Apetroaie said: "We are incredibly proud of the excellent work Tate House has delivered over the decades, but now is the right time for us to hand over the service to a specialist provider. We are pleased to have found such an experienced and respected care provider to continue running the service to a high standard. We are confident that Burlington Care will continue to provide the highest standards of individualised care and support to all residents.
Angela Swift developments commented: ''In partnership with Burlington Care, we plan to continue the excellent standards of care delivered by the RNIB at Tate House, and with our track record of developing high quality care facilities, looking at how accommodation on site can best be improved".
ASD and Burlington Care were advised by HPC Director Ian Wilkie, who has worked with both organisations on a number of previous projects. Vendors RNIB were represented by Savills.
June 2020